Market Movers is a dynamic WordPress plugin that delivers real-time data and live updates for horse racing betting aficionados. Integrated with a robust API, the plugin provides comprehensive information on horse races, including race schedules, racecourse details, and race results.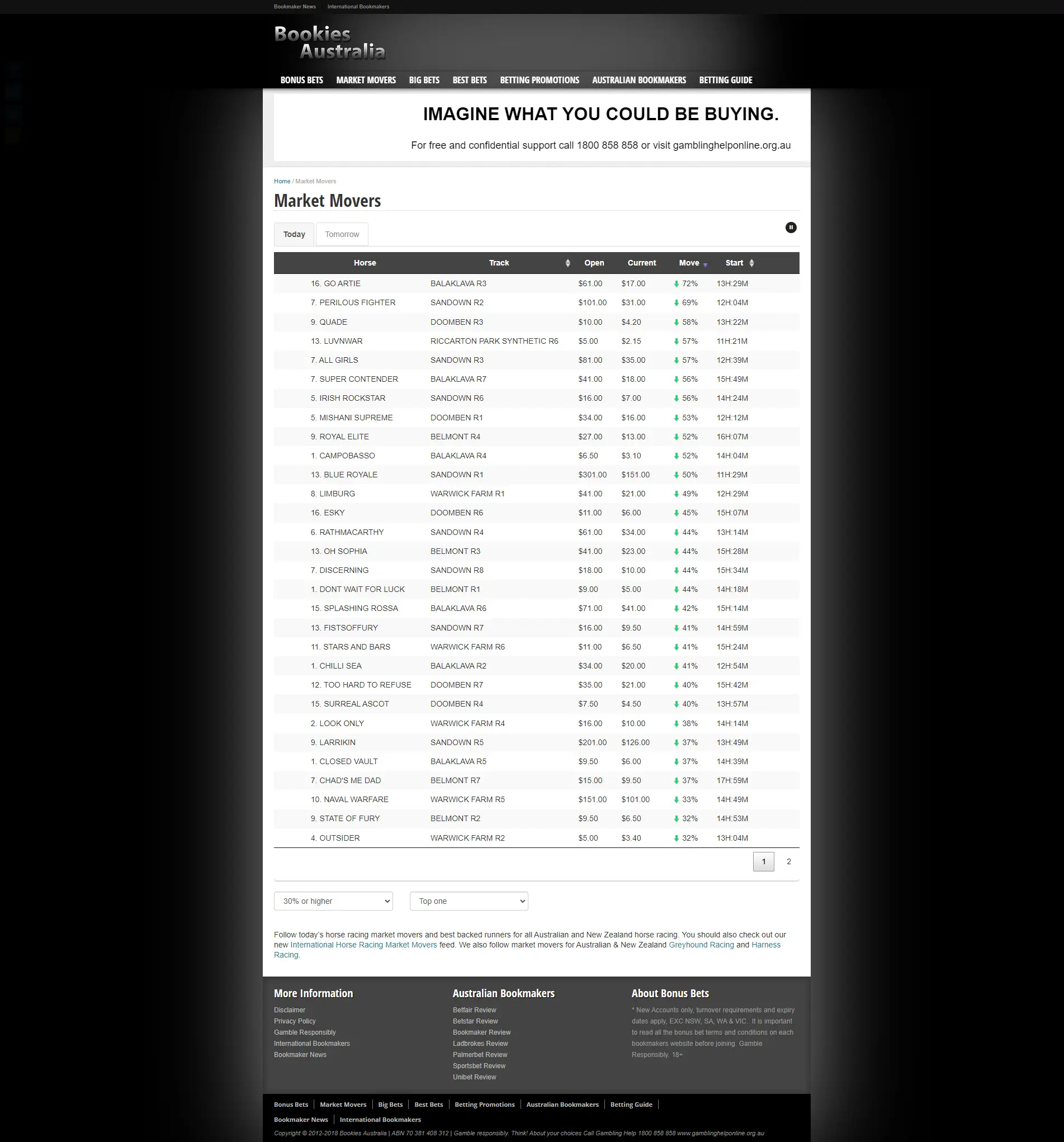 Market Movers plugin Key Features:
Live Race Updates (every minute): The plugin harnesses the power of an API to fetch live data from horse racing events, ensuring users have access to up-to-the-minute information on ongoing races.
Race Schedule and Results: Users can explore upcoming races and review race results through an easy-to-navigate interface, allowing them to track their favorite horses and greyhounds.
Betting Information: The WordPress plugin plugin displays real-time betting-related data, empowering users to evaluate potential wagers effectively.
Caching: Integrate caching mechanisms to store frequently requested market data locally in memory. This reduces the need to make repeated API calls for the same data, improving response times and reducing the load on the API servers.
Customizable Shortcode: The Horse Racing WordPress plugin provides a customizable shortcode that can be seamlessly integrated into WordPress websites, allowing users to personalize their betting experience.
Responsive Design: The plugin is designed to be responsive and mobile-friendly, ensuring users can access live updates and track races on any device.
Secure Data Handling: The plugin adheres to strict data security measures while integrating with the API, safeguarding user information and ensuring a safe betting experience.
The Horse Racing WordPress plugin is the ultimate companion for horse racing enthusiasts who want to stay on top of the action and enhance their betting strategies. With its live API updates, race schedules, odds, and customizable shortcodes, this WordPress plugin offers an engaging and informative platform for users passionate about the thrilling world of horse racing.
Tech stack
WordPress, PHP, HTML, CSS, JavaScript, jQuery, AJAX