The Body Fat Calculator is a powerful and user-friendly WordPress Plugin. It's designed to help website visitors estimate their body fat percentage conveniently and accurately. This plugin is developed to seamlessly integrate into any WordPress website, offering a seamless user experience.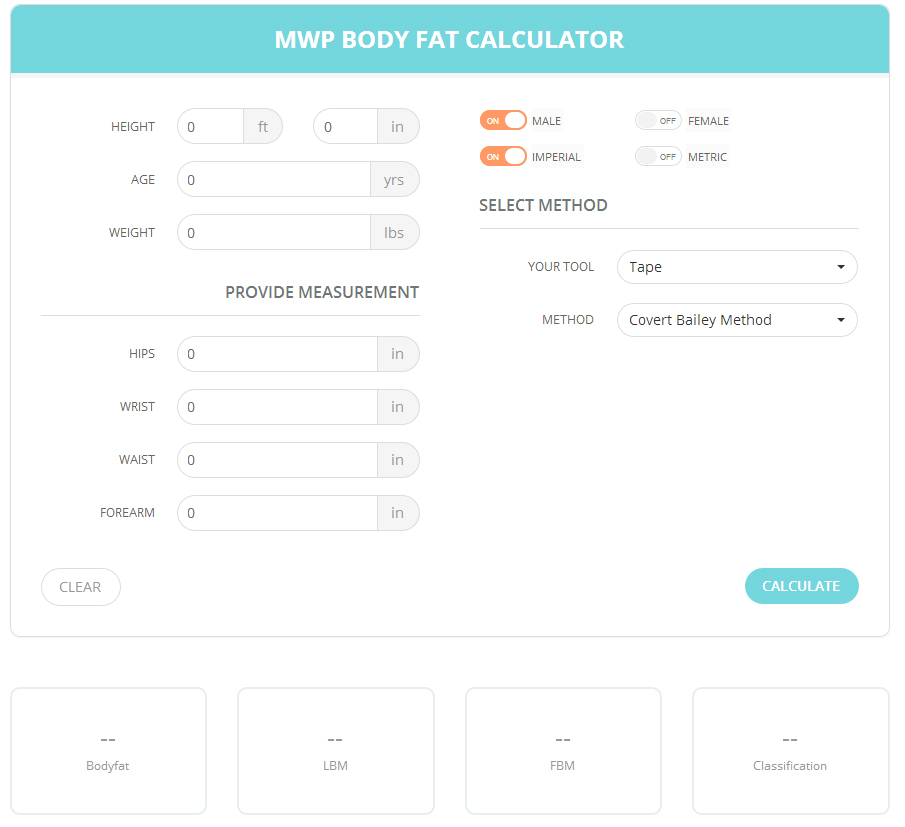 Body Fat Calculator Key Features:
Easy-to-Use Interface: The plugin features an intuitive and visually appealing interface, making it effortless for users to enter their relevant body measurements.
Precise Calculation: Utilizing established body fat calculation formulas such as the Jackson-Pollock or the US Navy method, the plugin delivers reliable and precise estimates of body fat percentage.
Customizable Options: Website administrators can easily configure the plugin to match the website's branding and adjust measurement units (metric or imperial) to cater to a broader audience.
Mobile Responsiveness: The plugin is designed with a mobile-responsive layout, ensuring a seamless experience for users accessing it on various devices.
Body Fat Calculator Supported Methods:
Covert Bailey Method
US Navy Method
Heritage BMI
YMCA
Jackson/Pollock 3-Site Caliper
Jackson/Pollock 4-Site Caliper
Jackson/Pollock 7-Site Caliper
The Body Fat Calculator WordPress Plugin is an excellent addition to any health and fitness-focused website, enabling users to take control of their health journey and make informed decisions to improve their overall well-being.