Want to see a more or buy this wordpress plugin?!

1 year of support included
Buying this plugin you are agreed with:
MWP Mailer Addon it's a WordPress extension plugin that adds options for sending nutrition results by Email or generating PDF reports for MWP WordPress Diet Calorie Calculator plugin. The addon allows your users to receive their report by email by entering their email address in an additional field.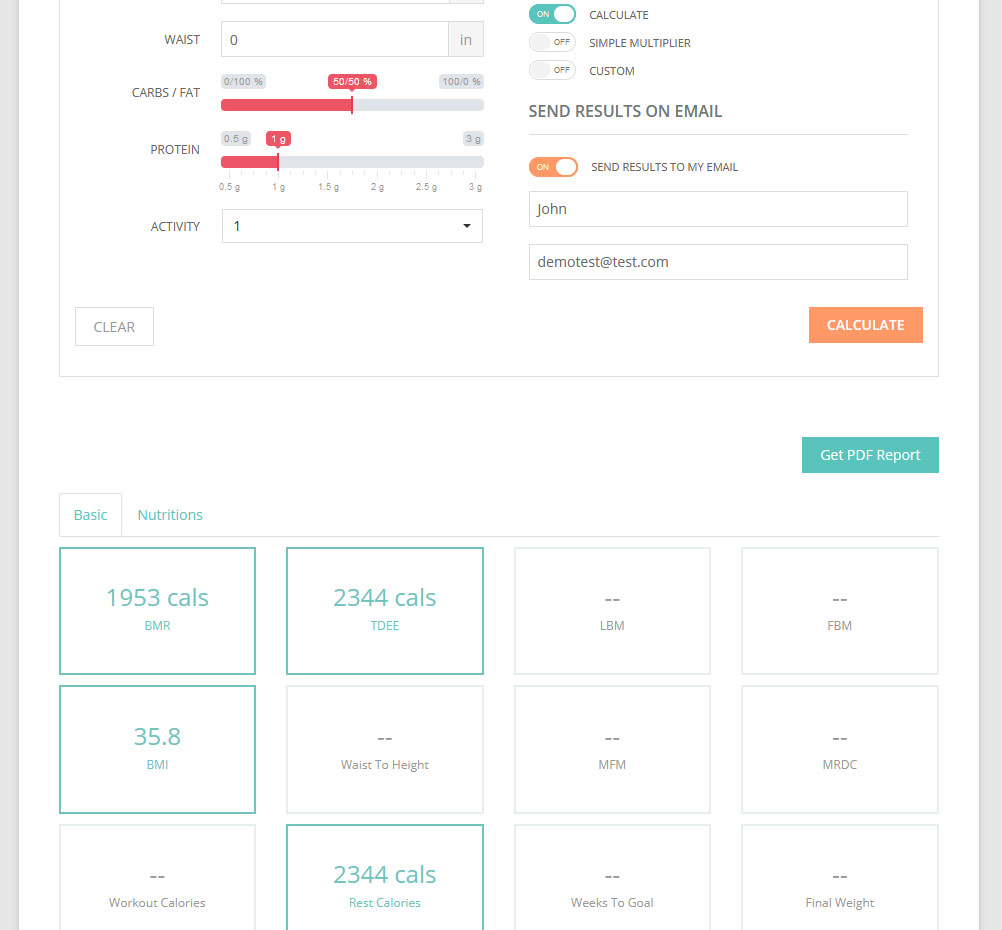 Our MWP Mailer Addon will provide you with the following features:
Option to send nutrition report on user Email
Supports MWP Nutrition Addon
Button which allows to download current user results in PDF
The information is sent to users only
Options for PDF/Email customization:
– Report color customization
– report texts customization, you can add copyright, footer, or header text in addition to report data
– You can set your own logo image for the report
Report automatically changes depending on selected options
You can enable/disable Email or PDF reports
Email type can be set to HTML or Plain text
Automatic check for updates
1 year of support and updates
AVAILABLE TRANSLATIONS
English (Default)
Spanish (Spain), es_ES
Want to see a more or buy this wordpress plugin?!

1 year of support included
Buying this plugin you are agreed with: